You can make a lot of money writing a Christmas carol these days, and in the twentieth century, people did, notably Irving Berlin (White Christmas) and Johnny Marks (Rudolf), to name just two. Prior to that, people just wrote them because that's what they liked doing.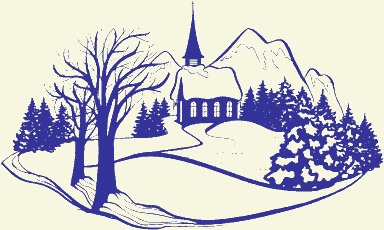 Time, then, to give a shout out to the early carol creators: dear old Isaac Watt who, along with American banker Lowell Mason, gave us Joy to the World; Cecil Frances Humphreys, the lady who batted out a trio of much-loved childrens' hymns that included Once in Royal David's City; insurance broker William Chatterton Dix (As with Gladness, What Child is This?); and scholar John Mason Neale, who drew from a collection of medieval Finnish spring songs to produce Good Christian Men, Rejoice and Good King Wenceslas.
It was a quartet of American ministers who kicked the carol-writing business into high gear: John Henry Hopkins (We Three Kings), E.H. Sears (It Came Upon the Midnight Clear), Phillips Brooks (O Little Town of Bethlehem) and J. Freeman Young (Silent Night).
Wait a minute—Silent Night isn't an American carol. All the world knows it was written by a couple of Austrians, Joseph Mohr and Franz Gruber, in 1818. Young's words weren't to see daylight until 1863.
Nevertheless, it is those English words that propelled the little hymn to the top echelon of favorite carols.
How do we know this? Simple. Silent Night did well in the United States but never gained traction in England, although it was translated many times. Here's a sampling of 19th Century opening lines (drawn from John Julian's A Dictionary of Hymnology):
Holy night! Peaceful night! All is dark . . .
Silent night! Hallowed night! Land and deep . . .
Holy night! Peaceful night! Through the darkness . . .
Peaceful night, all things Sleep.
Silent night, holiest night. All asleep
Still the night, holy the night! Sleeps the world . . .
Silent night, holiest night! Moonbeams . . .
Silent night! Holy night! Slumber reigns . . .
Young's words have a simplicity and depth of conviction that wins over even the most jaded listener. True, the music helps,simple and affecting as it is. And the story of the carol's creation is wonderful. But let's not make the mistake of thinking that just anyone could have translated it. "Stille nacht, heidige nacht" may seem dead obvious to us today. But it wasn't then, as the above examples show. The Reverend Young's words illustrate as well as anything the gulf between the workmanlike and the work of art.
Silent night, holy night,
All is calm, all is bright;
Round yon Virgin Mother and Child,
Holy Infant, so tender and mild,
Sleep in heavenly peace,
Sleep in heavenly peace.
Silent night, holy night,
Shepherds quake at the sight;
Glories stream from heaven afar,
Heav'nly hosts sing "Alleluia,"
Christ the Savior is born,
Christ the Savior is born.
Silent night, holy night,
Son of God, love's pure light;
Radiant beams from thy holy face,
With the dawn of redeeming grace,
Jesus, Lord, at thy birth,
Jesus, Lord, at thy birth.
Silent Night limped along in England until World War II, when American GIs brought over Young's version. Its popularity was probably helped along by Bing Crosby, who, along with Gene Autry, had a corner on the carol market back in the 1940s. But make no mistake. He was working with pure gold to begin with.

http://www.helenyeomans.com/wp-content/uploads/2014/10/Logo-11-300x88.png
0
0
hy
http://www.helenyeomans.com/wp-content/uploads/2014/10/Logo-11-300x88.png
hy
2014-12-21 22:21:25
2015-12-04 00:31:20
The English Words to Silent Night